Последний бой Майка Тайсона
ПОХОЖИЕ ВИДЕОРОЛИКИ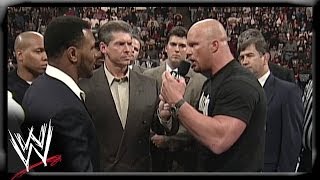 5 г. назад
"Stone Cold" Steve Austin ruins Mr. McMahon's epic announcement regarding Mike Tyson. WWE Network - WWE Goes Way Over the Top! http://www.wwe.com/wwenetwork
3 г. назад
Иногда в боксе случаются довольно дурацкие ситуации, грязные, подлые поступки боксеров и ошибки рефери которые иногда очень сильно влияют на исход поединка которые мы и хотели б Вам показать
12 мес. назад
Michael Gerard Tyson (/ˈtaɪsən/; born June 30, 1966) is an American former professional boxer who competed from 1985 to 2005. He reigned as the undisputed world heavyweight champion and holds the record as the youngest boxer to win a heavyweight title at 20 years, 4 months and 22 days old.[4] Tyson won his first 19 professional fights by knockout, 12 of them in the first round. He won the WBC title in 1986 after stopping Trevor Berbick in two rounds, and added the WBA and IBF titles after defeating James Smith and Tony Tucker in 1987. This made Tyson the first heavyweight boxer to simultaneously hold the WBA, WBC and IBF titles, and the only heavyweight to successively unify them. Tyson became the lineal champion in 1988 when he knocked out Michael Spinks in 91 seconds of the first round.[5] He successfully defended his titles nine times, which included victories over Larry Holmes and Frank Bruno. In 1990, Tyson lost the titles to underdog Buster Douglas, who knocked him out in the tenth round. Attempting to regain the titles, Tyson defeated Donovan Ruddock twice in 1991, but pulled out of a fight with then-undisputed heavyweight champion Evander Holyfield (who had defeated Douglas later in 1990) due to a rib injury. Overall, Tyson has the 6th longest combined title streak in modern boxing history at 12 title bouts. In 1992, Tyson was convicted of rape and sentenced to six years in prison, but was released on parole after serving three years. After his release in 1995, he engaged in a series of comeback fights. He won the WBC and WBA titles in 1996, after defeating Frank Bruno and Bruce Seldon by knockout. With his defeat of Bruno, Tyson joined Floyd Patterson, Muhammad Ali, Tim Witherspoon, Evander Holyfield, George Foreman as the only men in boxing history to have regained a heavyweight championship after having lost it. After being stripped of the WBC title in the same year, Tyson lost the WBA title to Evander Holyfield by an eleventh-round stoppage. Their infamous 1997 rematch ended when Tyson was disqualified for biting Holyfield's ears. In 2002, Tyson fought for the world heavyweight title again at the age of 35, losing by knockout to Lennox Lewis. Tyson retired from professional boxing in 2006, after being knocked out in consecutive matches against Danny Williams and Kevin McBride. Tyson declared bankruptcy in 2003, despite having received over $30 million for several of his fights and $300 million during his career. At the time it was reported that he had approximately $23 million of debt.[6] Tyson was well known for his ferocious and intimidating boxing style as well as his controversial behavior inside and outside the ring. Nicknamed "Iron"[7] and "Kid Dynamite" in his early career, and later known as "The Baddest Man on the Planet",[8] Tyson is considered one of the best heavyweights of all time.[9] He currently ranks #15 in BoxRec's ranking of the greatest heavyweight boxers in history[10]. He was ranked No. 16 on The Ring's list of 100 greatest punchers of all time,[11] and No. 1 in the ESPN.com list of "The Hardest Hitters in Heavyweight History".[12] Sky Sports rated him as "the scariest boxer ever" and described him as "perhaps the most ferocious fighter to step into a professional ring".[13] He has been inducted into the International Boxing Hall of Fame and the World Boxing Hall of Fame. In popular culture For more details on this topic, see Mike Tyson in popular culture. At the height of his fame and career in the late 1980s and throughout the 1990s, Tyson was one of the most recognized sports personalities in the world. Apart from his many sporting accomplishments, his outrageous and controversial behavior in the ring and in his private life has kept him in the public eye and in the courtroom.[194] As such, Tyson has appeared in myriad popular media in cameo appearances in film and television. He has also been featured in video games and as a subject of parody or satire. The Blackstreet single "Booti Call" was written about Tyson's rape trial and conviction.[195] Boogie Down Productions' 1992 song "Say Gal" also addressed the rape trial.[196] The film Tyson was released in 1995 and was directed by Uli Edel. It explores the life of Mike Tyson, from the death of his guardian and trainer Cus D'Amato to his rape conviction. Tyson is played by Michael Jai White. Published in 2007, author Joe Layden's book The Last Great Fight: The Extraordinary Tale of Two Men and How One Fight Changed Their Lives Forever, chronicled the lives of Tyson and Douglas before and after their heavyweight championship fight. In 2008, the documentary Tyson premiered at the annual Cannes Film Festival in France. He is the titular character in Mike Tyson Mysteries, which started airing on October 27, 2014 on Adult Swim. In the show, Tyson voices a fictionalized version of himself.[197][198] In 2016, Tyson starred in the documentary film Nine Legends where he discussed his time involved in WWE.
7 мес. назад
BRAIN TIME ► https://goo.gl/hejcDo Если вы любите наблюдать за спортивными соревнованиями, то наверняка заметили, что особенно напряженной борьба становится в последние секунды. Именно тогда решается судьба медалей, да и многие спортсмены часто берегут силы для финального рывка. Но иногда в эти моменты, за несколько мгновений до окончания матча, забега или гонки, происходят по-настоящему удивительные вещи. Называйте их как угодно – чудеса, неожиданные повороты, шикарные камбэки, но суть остается неизменной – эти секунды надолго запоминаются болельщикам и входят в историю спорта. Сегодня мы собрали для вас самые крутые из них, так что… ◓МН в ВК►https://vk.com/club60235938 ◓РЕКЛАМА►https://vk.com/club60235938?w=page-60235938_49750911 ◓Поддержать канал можно задонатив на эти кошельки: ЯД►41001762198241 ВМ►R114977267226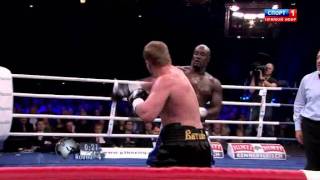 7 г. назад
ВСЕ ВИДЕО О БОКСЕ НА ОДНОМ САЙТЕ http://boxlive.at.ua/ ALL BOXING VIDEO IN ONE SITE http://boxlive.at.ua/ Alexander Povetkin vs Cedric Boswell 03.12.2011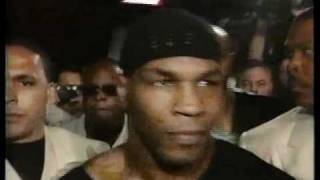 7 г. назад
Tyson vs. Botha: Following Tyson's suspension against Evander Holyfield, he returns in 1999 to face Francois Botha. One of the most intimidating and coolest entrances ever.
3 г. назад
Мохаммед Али, Майк Тайсон и Рэй Леонард на телевизионном шоу Арсенио Холла в 1989 году. Подписывайтесь на наш канал: http://goo.gl/gPGoPi Наш партнер: http://FightStore.ru интернет-магазин одежды и экипировки для Бокса и ММА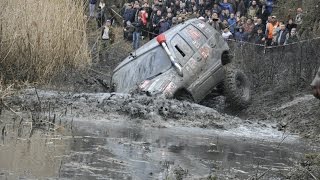 3 г. назад
Георгиевские Дебри 2016 трофи спринт, джиппинг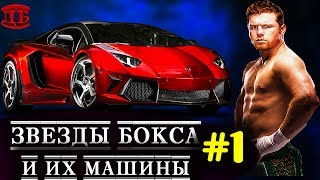 1 г. назад
Сколько стоят МАШИНЫ ГОЛОВКИНА, КАНЕЛО, ЛОМАЧЕНКО и других боксеров Всем привет! Сегодня вы увидите сколько лучшие боксеры мира тратят денег на автомобили. В етом видео вы увидите машины звезд бокса, таких как Геннадий Головкин, Сауль Альварес, Майк Тайсон, Василий Ломаченко и др ДЛЯ УДОБСТВА СМОТРИТЕ ВИДЕО С КАНАЛА В ПЛЕЙЛИСТАХ: "ДРУГОЙ БОКС" – все видео с канала": https://goo.gl/NtPu1U "ПРИКОЛЫ В БОКСЕ" https://goo.gl/JKmxzX "ЛИЧНАЯ ЖИЗНЬ БОКСЕРОВ" https://goo.gl/zCbLgS "ОБЗОРЫ ЛУЧШИХ БОЕВ" https://goo.gl/Y6x4va Канал "ДРУГОЙ БОКС" посвящен теме бокса, обзоры боев, новости бокса, личная жизнь и увлечение боксеров и смешные моменты из жизни. Наш канал покажет вам другой бокс и все про бокс. Спасибо что выбрали наш канал! Постараемся радовать вас интересными подборками спортивного видео, которые не оставит вас равнодушными. Мы в Вконтакте https://goo.gl/Y3Msvw Мы в Facebook https://goo.gl/NH7efy Мы в Google+ https:https://goo.gl/qZmEDh ПОДПИШИТЕСЬ НА КАНАЛ - https://goo.gl/4AeW8P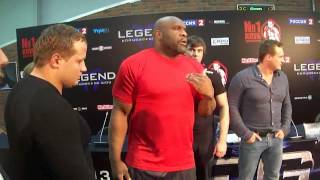 6 г. назад
Легендарный Александр Емельяненко и американский боец Боб Сапп подрались на пресс-конференции.
2 г. назад
Mike Tyson ТРЕНИРУЕТСЯ ПОД РУКОВОДСТВОМ ВЕЛИКОГО ТРЕНЕРА Kevin Rooney ПОСТАВИВШЕГО ЕМУ УДАР!