Biography Featuring Sonny Liston
ПОХОЖИЕ ВИДЕОРОЛИКИ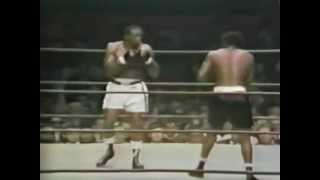 6 г. назад
Boxing. Sonny Liston vs Henry Clark. Jul. 6, 1968. Cow Palace, San Francisco, California, United States.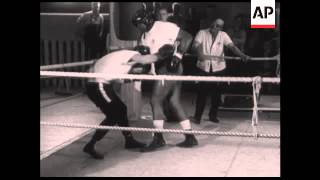 3 г. назад
(1 Jun 1966) Former World Heavyweight boxing champion Sonny Liston of the United States trains before his fight against German champion Gerhard Zech on 1st July 1966. He is shown giving an interview and sparring. You can license this story through AP Archive: http://www.aparchive.com/metadata/youtube/99d28acc6c8ae8ee689711caa143d994 Find out more about AP Archive: http://www.aparchive.com/HowWeWork
1 г. назад
This replay of the 1964 fight between Muhammad Ali (then known as Cassius Clay) and Sonny Liston aired on NBC in 1989. It was later released on home video as "Clay Shocks the World: The First Championship.".
8 г. назад
Sonny Liston vs Ernie Terrell www.sweetfights.com Want ripped, huge muscles without supplements? Go to MuscleNOW.com and use coupon code "sweetfights" when ordering for a huge discount!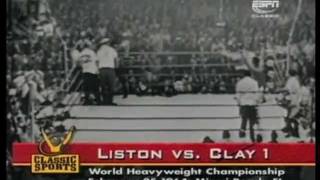 7 г. назад
Nice Documentary about the great Sonny Liston___________________________________________________________________________Tags: sonny liston behind the fights documentary fight knockdown knockout round larry merchant full part boxing boxer joe louis holmes muhammad ali david haye wladimir vitali klitschko klitchko floyd mayweather manny pacquiao pacman sugar ray leonard tribute robinson highlights marvin hagler chavez hearns roberto duran donaire abner mares ko best video compilation behind the fights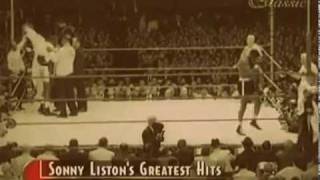 6 г. назад
Boxing. Championship. Floyd Patterson vs Sonny Liston (1st meeting). Sep. 25, 1962. Comiskey Park, Chicago, Illinois, United States. Sonny Liston challenges Floyd Patterson for the World Heavyweight Title. Sonny Liston KO's Patterson to become the 21st Heavyweight Champion of the World.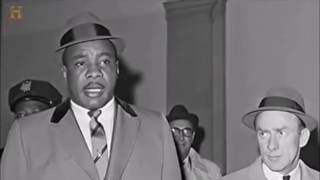 12 мес. назад
Sonny Liston
3 г. назад
http://www.sonnyliston.net https://twitter.com/PaulGallender https://www.facebook.com/paul.gallender?fref=ts Paul Gallender in his new biography, Sonny Liston -- The Real Story Behind the Ali-Liston Fights. The author will honor Sonny with a 50th Anniversary Celebration of his winning the World Heavyweight Boxing Championship from Floyd Patterson.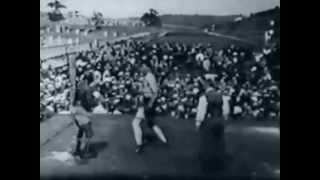 6 г. назад
Jack Johnson vs Jess Willard. Apr. 5, 1915. Oriental Park, Havana, Cuba. Джек Джонсон против Джесса Уилларда, 5 апреля 1915 г., 1, 12, 14, 15, 17-21, 25 и 26-ой раунды, победа Уилларда в 26-ом раунде (KO)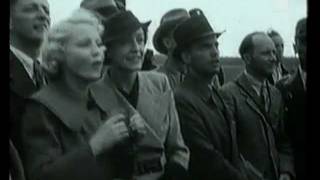 6 г. назад
Great Documentary about the lives and fights between Max Schmeling and Joe Louis!______________________________________________________________________tags: max schmeling joe louis documentary the real story max baer muhammad ali mike tyson wladimir klitschko klitchko jack sharkey gene tunney jack dempsey larry holmes ken norton joe frazier evander holyfield riddick bowe lennox lewis rocky marciano great heavyweight boxing ko knockout floyd mayweather manny pacquiao marvin hagler marquez roberto duran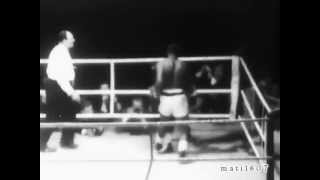 5 г. назад
The most feared fighter of his era and one of the biggest punchers in boxing history. Music: Mark Knopfler - Song For Sonny Liston