Part two of the NSM Kentucky Immigration Forum keynote speech.
NSM KENTUCKY IMMIGRATION FORUM PART 2
ПОХОЖИЕ ВИДЕОРОЛИКИ
2 г. назад
In "Commander Schoep's NSM 2016 National Meeting Speech," he provides updates about the National Socialist Movement, and explains the background of the Aryan Nationalist Alliance.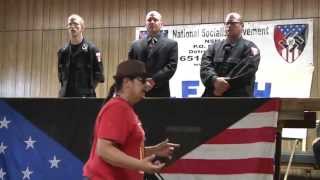 4 г. назад
Members of the National Socialist Movement -- and their protesters -- take over the tiny town of Leith. The National Socialist Movement joins infamous Leith resident, Craig Cobb, to scope out property and clarify -- in town hall fashion -- their intentions. They say they're not white supremacists. Rather, they call themselves white civil rights activists. Hundreds of protesters, however, disagree. "The people of Leith do not want you here." Protesters from around the state speak out, but representatives of the National Socialist Movement are not deterred. They say Leith resident, Craig Cobb, has a right to stay despite protests against his pro-white message. "The National Socialist Movement is a white civil rights organization. We represent the interests of white people. The blacks have the NAACP to represent black interests. You have La Raza representing Mexican interests. All the different racial groups have their own," says Jeff Schoep, Commander, National Socialist Movement. When asked for the definition of "white," he says it means "pure white" -- "of European descent." Commander" Schoep as he's known in the National Socialist Movement, insists theirs is a non-violent organization to promote the interests of white people. Not everyone is hearing it. "As humans, they can be wherever they want to be, but they're representing hate, and I have bi-racial babies and they're hating what I brought out of love, and ya know, love has no color," says protestor Christine Yellowbird. The National Socialist Movement says they intend to assume legal control of the local government, but insist they don't want to exile anyone. "We do want to bring people in, but our idea is not to throw anybody out. You can't do that in America," says Schoep. Still, Bobby Harper, an African American Leith resident, says they do: "I do not appreciate nobody coming into my home telling me that I'm not going to be welcome and they're going to try and run me out. I was here first." The National Socialist Movement recognizes their beliefs aren't welcomed by everyone, but says not everyone disagrees either, because, he says, they're not white supremacists. Rather, they're white civil rights activists -- this, in spite of hanging several flags with swastikas on them. "A lot of people are afraid to come up and talk to us. We had a few people come up and speak with us and we've got a few dozen of our people around here, as well, and around the town," says Schoep. He says their political agenda, including closed borders and pro-environmentalism, appeals to many. Of the entire controversy, the person who started it all, Craig Cobb, says "of course, we want our people here. And they will come." National Socialist Movement Commander Schoep earlier announced he would be in North Dakota through tomorrow, but declined to share with KX News his schedule. However, a press release provided earlier says plans include Schoep and Cobb traveling to oil country to assist young followers in finding jobs there. The Grant County Sheriff Department estimates around 350 people showed up for the town hall meeting -- and to protest it -- in Leith today.
1 г. назад
Commander Schoep at NSM Fall Political Rally in Harrisburg, PA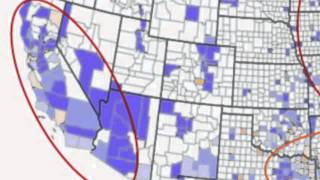 6 г. назад
Feb. 1, 2012 at 9 a.m. (EST) -- The U.S. Census Bureau hosted a forum with the National Urban League on the black population at Black Entertainment Television studios. This event highlighted statistics from the 2010 Census, providing a portrait of the black population in the U.S. Following the presentation, an expert panel discussed the statistics and their implications.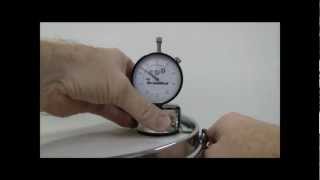 5 г. назад
Tuning a snare drum with a DrumDial. Includes snare side tuning techniques specific to DrumDial. Easy techniques for getting the best sound from your snare drum. Includes suggested settings.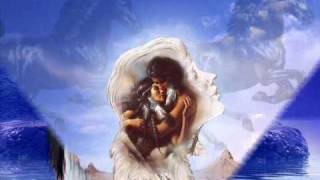 10 г. назад
Johnny Preston doing Running Bear...Indian Pictures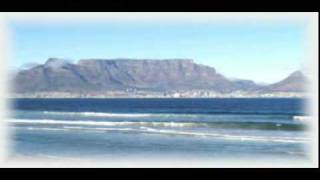 9 г. назад
This Afrikaans song from SA singer Laurika Rauch decribes the impeccable beauty of Cape Town and particular Table Mountain,South Africa!!!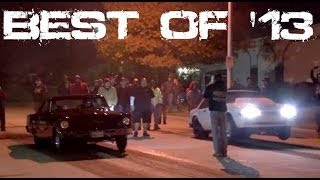 4 г. назад
The BEST street races of 2013 brought to you by 1320Video. We bring you 40 of the craziest cars, closest calls, and most intense street races of the year! With cars ranging between 400hp and 2000hp, there's some truly insane shit in this video! Over 20 minutes of crazy street racing action! See some of your favorite 1320Video feature cars including: The Beater Bomb, Stangkilr, 3Dx Evo, UGR Lambos, FR8Train, LSXWillys, BoostedGT, Barefoot Ronnie, Flip, 1320Video's ZR-1, Dominator, Student Driver, Whiteboy, Monza, and more! Songs: One Good Reason To Stay - Barrie Gledden / Jason Pedder Levels - Pete Masitti / John Andrew Barrow
7 г. назад
DVD: http://nsm88records.com/theshop/product_info.php?products_id=3193 After Action Report: http://nsm88.org "The facts are now widely available regarding the Black flash mob violence being directed at innocent White people in the City of Milwaukee and its surrounding Suburbs. This Racial violence is not just happening in Milwaukee, but has spread around the Nation to many other Cities of all sizes. Flash Mob racial violence is becoming an epidemic, which could certainly lead to increased racial tensions and violence around the Nation. The media reports black youths engaging in these actions, therefore this problem rests solidly at the feet of the black community, and its Leaders. "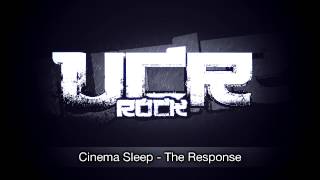 6 г. назад
Artist: Cinema Sleep Want Youtube Partnership? All you need is 300+ views a day! Apply here :) http://www.acifinnetwork.com/a/UCR/ Make sure to check out the artist's pages! https://www.facebook.com/cinemasleep http://www.cinemasleep.com/ http://twitter.com/CinemaSleep http://www.youtube.com/user/CinemaSleep UCR Links: https://www.facebook.com/pages/UnCopyrightedRock/403362463034795 https://twitter.com/UCR_Music
4 г. назад
Facebook : http://www.facebook.com/pages/Tino-19-Reseaux/161093680635798 Twitter : https://twitter.com/Tino19Reseaux