Some mma moves from the best mma trainer in Belgium europe...
seminar Benny Rogmans "ground control"
ПОХОЖИЕ ВИДЕОРОЛИКИ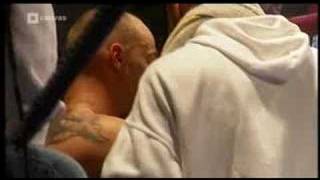 11 г. назад
Verslag van Strenght and Honour in Dessel. Er zou een reportage gemaakt worden over MMA om deze sport uit het negatieve hoekje te krijgen. Hoewel het een uiterst sportief gala in een prima sfeer was, heeft Ter Zake er toch een negatieve draai aan weten te geven.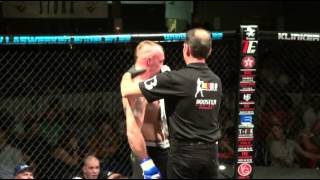 4 г. назад
Worldtitle fight MMA -70 kg Strength and Honour Championship 10 : Abi el Khalfi VS Ricardo Van Veelen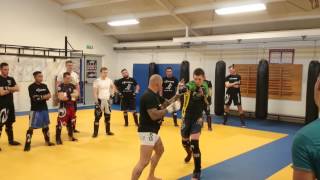 4 г. назад
This video made 3000 views in the first 24 hours on Facebook. Yeah I know it's nothing, BUT I posted it and if I get 100 views i call it a record. This is Benny Rogmans, everyone can do this move after he saw this video :)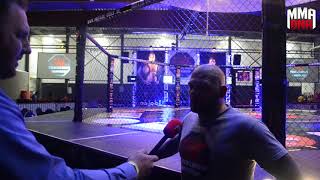 11 мес. назад
Benny Rogmans spreekt over het evenement van vanavond. Hoe moeilijk het is om zowel promotor als coach te zijn op hetzelfde evenement en naar welke gevechten hij het meest uitkijkt.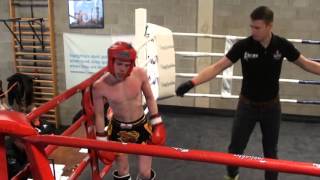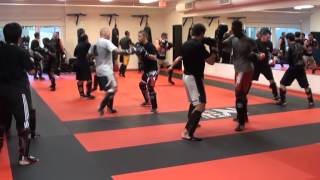 4 г. назад
bas rutten is giving a kickboxing training in his own gym...
5 г. назад
het weer tijd voor de 9e editie van Strength and Honour! Allemaal komen naar Sporthal "De Spin", Pastorijstraat 21, 2480 Dessel, België http://www.teamtopfighter.com/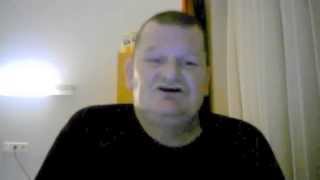 4 г. назад
Hi, my name is Hein vd Velden and I have an inspirational story about how my cousin Bas Rutten learned me to defend my self against the bullies.. I had some problems with my muscles and the doctors told my parents that I would never learn how to do things like driving a bike circle or swimming. But Bas ( 16/18 year's old) did not believe what the doctors where telling about me and proved the where wrong. I can drive a bike now and I even swimming tournaments plus I have a 5-2-2 Thai boxing record now. Want to know how Bas motivated me to train my ass off so I could save the people from Mars from a evil dictator!! Well, listen to this story ;)
7 г. назад
promo video van Team Topfighter .. Benny Rogmans. pastorijstraat 51 2480 Dessel http://www.teamtopfighter.com/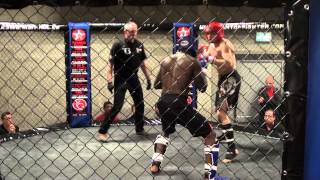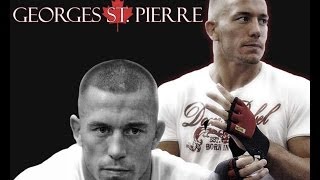 8 г. назад
Georges St-Pierre was born on May 19, 1981 in Saint-Isidore, Quebec, to Roland and Pauline St-Pierre. He had a difficult childhood, attending a school where others would steal his clothes and money. He started learning Kyokushin karate at age seven from his father and later from a Kyokushin Karate Master to defend himself against a school bully. He took up wrestling and Brazilian Jiu-Jitsu after his karate teacher died and also trained in boxing. Before turning pro as a mixed-martial artist, St-Pierre worked as a bouncer at a Montreal night club in the South Shore called Fuzzy Brossard and as a garbageman for six months to pay for his school fees. St-Pierre has trained with a number of groups in a large variety of gyms throughout his fighting career. Prior to his fight with B.J. Penn at UFC 58, he trained at the Renzo Gracie Jiu-Jitsu Academy in New York City. St-Pierre received his brown belt in BJJ from Renzo Gracie on July 21, 2006. In September 2008, St-Pierre earned his black belt in Brazilian Jiu-Jitsu under Bruno Fernandes. He began training with Rashad Evans, Nathan Marquardt, Keith Jardine, Donald Cerrone and other skilled MMA fighters at Greg Jackson's Submission Fighting Gaidojutsu school in New Mexico. Some of Jackson's students accompanied St-Pierre to Montreal to help prepare him for his fight at UFC 94 against B.J. Penn at the Tristar Gym, including Keith Jardine, Nathan Marquardt, Donald Cerrone and Rashad Evans. Georges' strength and conditioning coach is Jonathan Chaimberg of Adrenaline Performance Centre in Montréal. Georges' Head Trainer is Firas Zahabi of Zahabi MMA, out of the Tristar gym. The two have cornered all of St-Pierre's most recent bouts and remain as his close friends. Currently, St-Pierre trains in Muay Thai under Phil Nurse at the Wat in New York City. UFC president Dana White stated that Jake Shields will be St-Pierre's next opponent and confirmed that the two will meet in the main event of UFC 129 on April 30, 2011, in Toronto. White has said that if St-Pierre defeats Shields, it could mark a move to middleweight and a superfight against Anderson Silva. For any questions send a private message! Comment, rate, subscribe :) MESOTHELIOMA LAW FIRM DONATE CAR TO CHARITY CALIFORNIA DONATE CAR FOR TAX CREDIT DONATE CARS IN MA DONATE YOUR CAR SACRAMENTO HOW TO DONATE A CAR IN CALIFORNIA SELL ANNUITY PAYMENT DONATE YOUR CAR FOR KIDS ASBESTOS LAWYERS STRUCTURED ANNUITY SETTLEMENT ANNUITY SETTLEMENTS CAR INSURANCE QUOTES COLORADO NUNAVUT CULTURE DAYTON FREIGHT LINES HARDDRIVE DATA RECOVERY SERVICES DONATE A CAR IN MARYLAND MOTOR REPLACEMENTS CHEAP DOMAIN REGISTRATION HOSTING DONATING A CAR IN MARYLAND DONATE CARS ILLINOIS CRIMINAL DEFENSE ATTORNEYS FLORIDA BEST CRIMINAL LAWYER IN ARIZONA CAR INSURANCE QUOTES UTAH LIFE INSURANCE CO LINCOLN HOLLAND MICHIGAN COLLEGE ONLINE MOTOR INSURANCE QUOTES ONLINE COLLEDGES PAPERPORT PROMOTIONAL CODE ONLINECLASSES WORLD TRADE CENTER FOOTAGE MASSAGE SCHOOL DALLAS TEXAS PSYCHIC FOR FREE DONATE OLD CARS TO CHARITY LOW CREDIT LINE CREDIT CARDS DALLAS MESOTHELIOMA ATTORNEYS CAR INSURANCE QUOTES MN DONATE YOUR CAR FOR MONEY CHEAP AUTO INSURANCE IN VA MET AUTO FORENSICS ONLINE COURSE HOME PHONE INTERNET BUNDLE DONATING USED CARS TO CHARITY PHD IN COUNSELING EDUCATION NEUSON CAR INSURANCE QUOTES PA ROYALTY FREE IMAGES STOCK CAR INSURANCE IN SOUTH DAKOTA EMAIL BULK SERVICE WEBEX COSTS CHEAP CAR INSURANCE FOR LADIES CHEAP CAR INSURANCE IN VIRGINIA REGISTER FREE DOMAINS BETTER CONFERENCING CALLS FUTURISTIC ARCHITECTURE MORTGAGE ADVISER CAR DONATE VIRTUAL DATA ROOMS AUTOMOBILE ACCIDENT ATTORNEY AUTO ACCIDENT ATTORNEY CAR ACCIDENT LAWYERS DATA RECOVERY RAID