Interview with boxer Floyd Patterson. The clip is from a 1985 teleshow «Once A Star»
Interview with Floyd Patterson
ПОХОЖИЕ ВИДЕОРОЛИКИ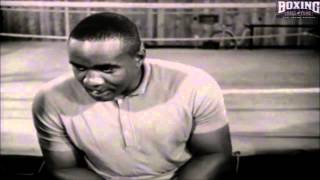 4 г. назад
A rare interview with former Heavyweight champion of the world, Sonny Liston.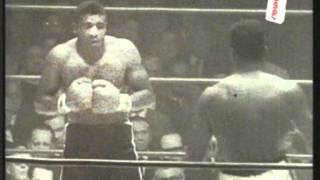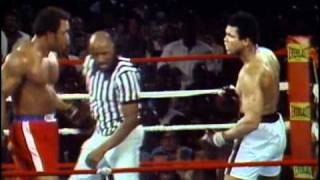 7 г. назад
George Foreman vs Muhammad Ali - George Foreman defends the Heavyweight Championship of the World for the third time against former Champion, Muhammad Ali. Ali at 32, had been given little change against the fearsome puncher who had knocked out both Frazier and Norton, whom both had beaten ali in the past, in 2 rounds. The fight took place in Kinshasa, Zaïre (todays Congo), and was put together by promotor Don King. This is considered by many as the most significent fight of Muhammad Alis career. The fight was called Fight of the Year for 1974. - Their records at the time George Foreman: 40-0 Muhammad Ali: 44-2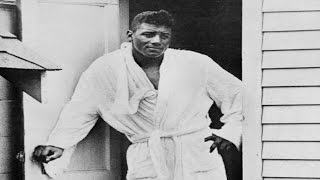 2 г. назад
Highlights of the former 2x undisputed Heavyweight world champion. For questions or requests Email at: [email protected] Floyd Patterson - Was an American professional boxer who held the undisputed world heavyweight championship. At the age of 21, he became the youngest boxer to win the world heavyweight title, and was also the first heavyweight to regain the title after losing it. As an amateur he represented the United States at the 1952 Olympics, winning a gold medal in the middleweight division. Google+: https://plus.google.com/104715270079859886366/ Dailymotion: http://www.dailymotion.com/haNZAgod Vimeo: https://vimeo.com/user41971768 Highlights Knockouts Tribute ----------------------------------------------- haNZAgod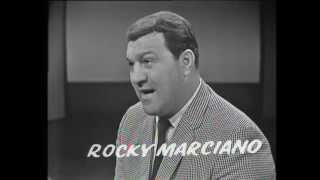 5 г. назад
Australian sports broadcaster Ron Casey interviews boxing legend, Rocky Marciano. Marciano discusses Muhammad Ali (referred to as Cassius Clay) and his most recent defence of the World Heavyweight Title against Brian London. Marciano also discusses Ali's impact on the world of boxing. Interview broadcast on Channel 7 (HSV-7) Melbourne, Australia on Sunday 7 August 1966. A brief clip taken from "The Very Best of World of Sport" DVD. ******************** UPDATE APRIL 2013 ******************** Regarding Muhammad Ali being referred to as Cassius Clay throughout the interview, I believe it is important to consider this exchange in its proper historical context. Australia in the 1960's was, for the most part, a conservative, Anglo-Celtic Christian nation. Islamic religion and culture were virtually unknown to most people. It is fair to say this ignorance extended to Ron Casey and the team at World of Sport. It is true that Ali changed his name years before this interview was conducted, but we must allow Ron Casey and Rocky Marciano some latitude. When a "young loudmouth" boxer with a history of self promotion changes his name, it is not difficult to understand why conservative white society may assume this to be a publicity stunt. Better to refer to him by his old, easy-to-pronounce name than his exotic, foreign moniker. To modern-day sensibilities, referring to Muhammad Ali as Cassius Clay seems disrespectful. But peeling back 50 years of social and political progress makes this reference easier to understand. Insensitive? Perhaps. Malicious? I don't think so. I cannot comment on the American experience, but Australian society simply wasn't culturally diverse enough to accept Ali's change of name without some level of skepticism.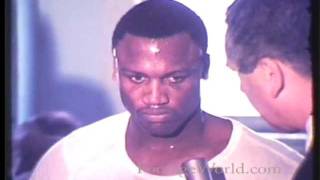 7 г. назад
I am re-posting since the previous upload seems to be messed up...and out of sync. Great (lost) footage of Joe, Quarry & Patterson. Rare outtakes and B-roll material (16mm film) that has been exclusively archived by Footage World. Some material as-is, but very interesting and important to preserve.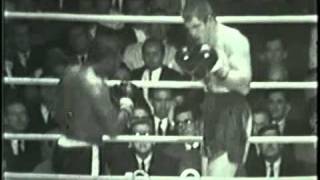 7 г. назад
Флойд Паттерсон против Джерри Кворри, 9 июня 1967 г., 1, 2, 7, 9 и 10-ый раунды, ничья (MD)
9 г. назад
Ali again masters one of the fastest heavyweights of all-time Floyd Patterson. Want ripped, huge muscles without supplements? Go to MuscleNOW.com and use coupon code "sweetfights" when ordering for a huge discount!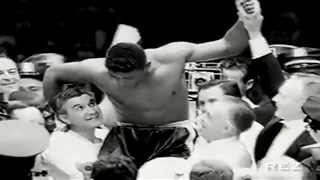 6 г. назад
I have just take because, i love it. But I didn't make it. Je partage simplement. Bonne video/Enjoy :)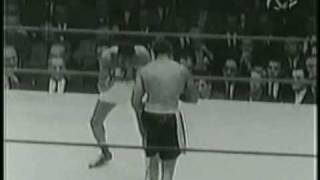 10 г. назад
Patterson becomes the world heavyweight champion at 21 years of age.