Roy Jones Jr. vs. Bernard Hopkins 03.04.2010 HD
http://www.bestfon.info/deportes.html
Roy Jones Jr. vs. Bernard Hopkins II 03.04.2010 HD
ПОХОЖИЕ ВИДЕОРОЛИКИ
6 г. назад
22nd bout of Roy Jones, Jr. The IBF Middleweight Championship (Age 24 Fights 21 Won 21 Lost 0 Drawn 0) vs. Bernard Hopkins from - Philadelphia, Pennsylvania, United States (Age 28 Fights 23 Won 22 Lost 1 Drawn 0) May 22 1993 Loc. Washington, District of Columbia, United States UD Roy gets his first world title winning over Bernard Hopkins by a 12 round unanimous decision. 23rd bout of Roy Jones, Jr. : http://www.youtube.com/watch?v=UrqyVNWNIzg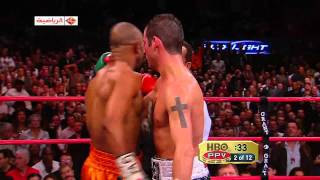 7 г. назад
- Madison Square Garden, New York, New York, United States. - 2008-11-08.
3 мес. назад
This video is about one of the best boxers in history Roy Jones Jr who have skill, speed and technique. I present to your attention "5 Times When Roy Jones Looked Like a God In The Ring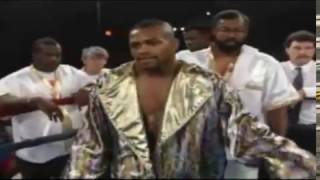 8 г. назад
Here is a video showing two of my favorite boxers at their best, it is in no way a comparison to say who would win. Enjoy the video. I do not claim to own any of the material used in this video. Music Used: The Young Punx & Count Bass D - Ready for the Fight Three Six Mafia - Its a fight Roy Jones JR - Go hard or go Home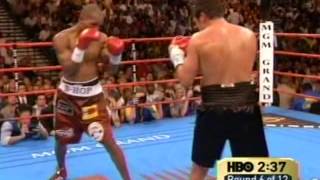 5 г. назад
18.09.2004 MGM Grand, Las Vegas, Nevada, USA WBC middleweight title IBF middleweight title WBO middleweight title manny pacquiao klitschko floyd mayweather carl froch sergio martinez mike tyson julio cesar chavez roy jones lennox lewis saul alvarez tomasz adamek juan manuel marquez кличко andre ward kelly pavlik bernard hopkins gennady golovkin nonito donaire adrien broner david price tony thompson tim bradley provodnikov
6 г. назад
Добавлено группой http://vk.com/club41265726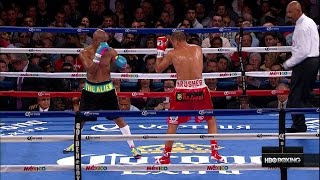 1 г. назад
Subscribe to HBO Boxing YouTube channel: http://www.youtube.com/hboboxing Sergey Kovalev delivered a message to the boxing community worldwide with a dominant unanimous decision victory over future Hall of Famer, Bernard Hopkins. Kovalev vs. Ward happens Saturday, November 19 live on pay-per-view beginning at 9pm ET/6pm PT. HBO Boxing on Instagram: http://instagram.com/hboboxing HBO Boxing on Snapchat: https://www.snapchat.com/add/hboboxing HBO Boxing on Facebook: https://www.facebook.com/hboboxing HBO Boxing on Twitter: https://twitter.com/HBOboxing HBO Boxing Podcast on Soundcloud: https://soundcloud.com/hboboxing HBO Boxing Official Site: http://www.hbo.com/boxing HBO Sports on HBO GO® http://itsh.bo/ij8oqS. Inside HBO Boxing: http://www.insidehboboxing.com/ Check out other HBO Channels HBO: http://www.youtube.com/hbo Game of Thrones: http://www.youtube.com/GameofThrones Last Week Tonight: http://www.youtube.com/LastWeekTonight True Blood: http://www.youtube.com/trueblood Real Time with Bill Maher: http://www.youtube.com/RealTime HBO Documentary Films: http://www.youtube.com/HBODocs Cinemax: http://www.youtube.com/Cinemax HBO Latino: http://www.youtube.com/HBOLatino
5 г. назад
Boxing Wars Knock Outs KO's .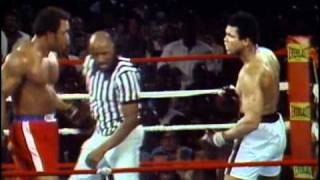 7 г. назад
George Foreman vs Muhammad Ali - George Foreman defends the Heavyweight Championship of the World for the third time against former Champion, Muhammad Ali. Ali at 32, had been given little change against the fearsome puncher who had knocked out both Frazier and Norton, whom both had beaten ali in the past, in 2 rounds. The fight took place in Kinshasa, Zaïre (todays Congo), and was put together by promotor Don King. This is considered by many as the most significent fight of Muhammad Alis career. The fight was called Fight of the Year for 1974. - Their records at the time George Foreman: 40-0 Muhammad Ali: 44-2